Hotel Seira Shimanto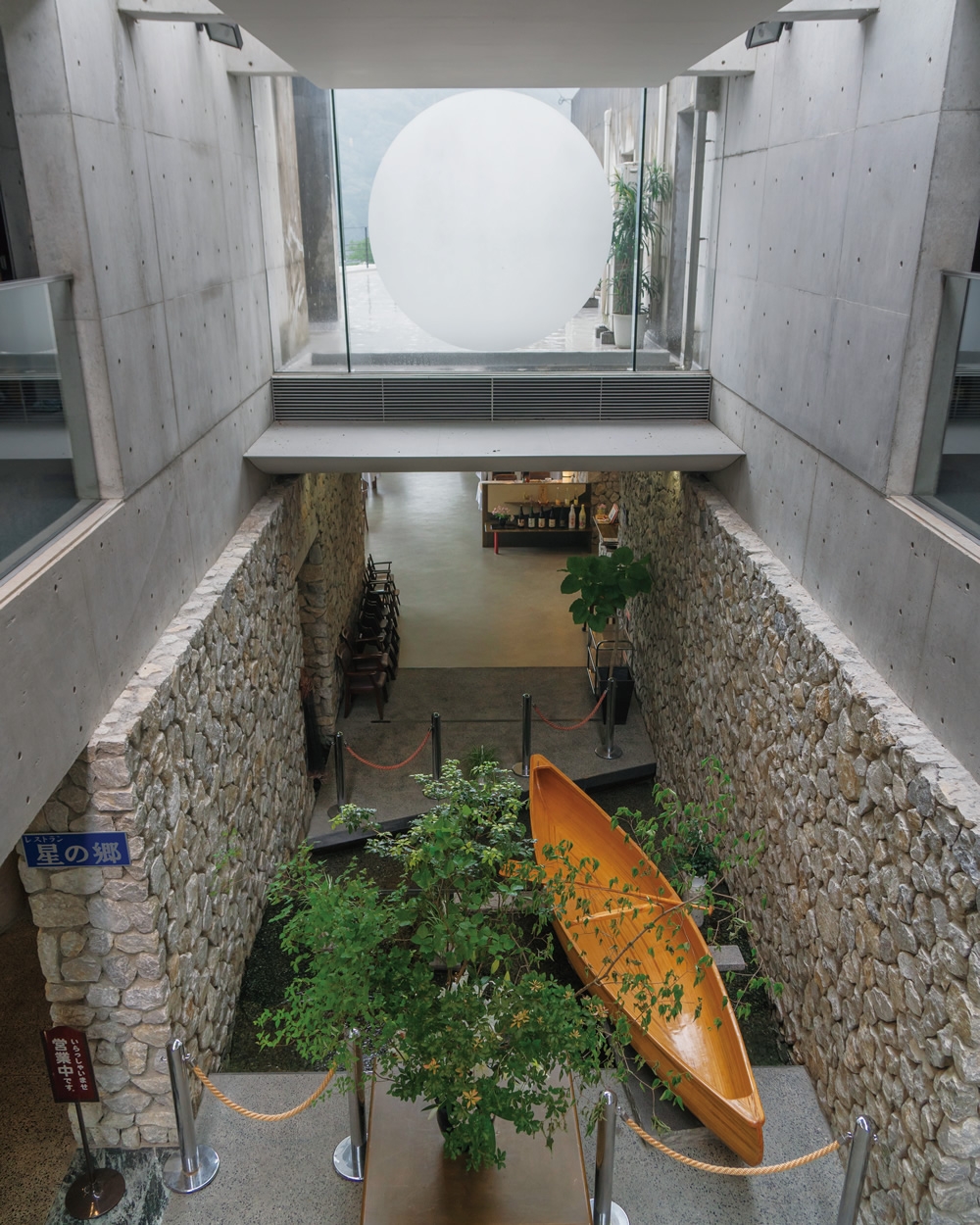 Serenity, sleep and stay enveloped in the nature of the land.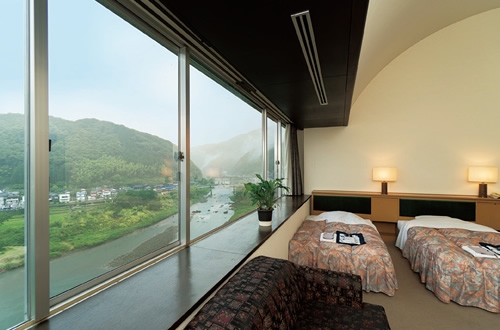 The view from the Hotel Rooms.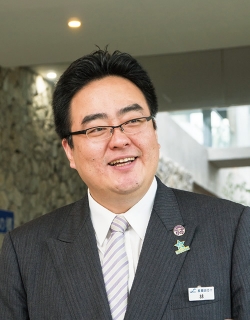 Daichi Hayashi, General Manager. His OMOTENASHI accreditation proudly shines on his lapel.
Through the words of the General Manager,
"Yesterday's best is not enough for tomorrow.
We aim to be an ever-improving hotel
while keeping our core values."
Seira Shimanto's strengths are shining.
Fully OMOTENASHI accredited staff.
I travel to an impressive inn located alongside the Shimanto River in Nishitosa. From the hill, the view of the river and its surroundings is splendid. Not only is the hotel charming, but also the landscape around the hotel provides a perfect backdrop. The hotel known as "Shimanto's Planetarium" and, on a dark night, Nishitosa's catchphrase of "The Town of the Star Filled Sky", truly comes to life as the stars light up the entire night. When booked ahead, specialist staff at the hotel will guide you through the vast night sky, taking you on a journey through each constellation for a beautiful and romantic night.
Just a 5 minute walk away, I find the Shimanto – Kawa no Eki [Canoe House]. A base camp for outdoor activities for many people to enjoy a great time on the river with canoes and also to rent bikes to trek the surrounding beautiful landscape. Just across the river, you find the nicely decorated and recently opened (in April), highway road stop – Michi no Eki [Yotte Nishitosa]. A great place to find a treasure of great local delicacies, such as freshly salted grilled Ayu fish. The surrounding areas are all connected across the river by three fun bridges, the Nakahagechinka Bridge, the Nagaoichinka Bridge and the Iwamachinka Bridge. These bridges provide great crossing points popular with the cyclists that adventure around Nishitosa whilst being able to enjoy the river, the wind, and the sounds of the water and nature. And central to all these enjoyable activities is the Hotel Seira Shimanto.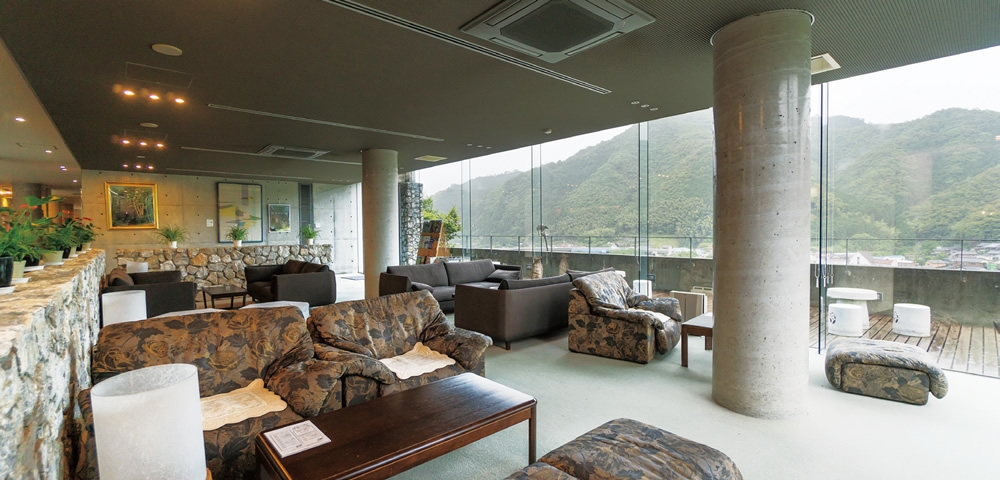 I interview the General Manager, Mr Daichi Hayashi. "Of course the charm of the Shimanto River is wonderful, but we have more pride in our staff, in our service and in our local Hata area's great cuisine. We want our guests to come and relax, taste the splendid ingredients and enjoy the Onsen baths. To put the icing on the cake, we hope you will also enjoy great moments with our staff as they talk and interact with you. Our staff members are also not highly strung and trained to be extra polite like hotels in the city; they have a simplistic and honest approach to life. But they always have a great work ethic and will work hard to make your stay the very best."
Recently, one of Japan's major travel companies, JTB, in cooperation with the govern-ment introduced the [Japanese OMOTENASHI accreditation] catered towards hotels in Japan. Hotel Seira Shimanto is proud to have everyone working for them certified with at least Beginner Accreditation, with Team Leaders and Managers all having Intermediate Accreditation. Mr Daichi comments, "I encouraged all of them to get accreditation. In Japan, up until now there has not been any formal 'Service' accreditation. With this, I can encourage my staff to have pride in their work. It gives them a larger sense of responsibility. It's a great incentive to work. It helps each staff member see their own progress and achieve something in their work."
Mr Daichi then explains about the accreditation, "Advanced Accreditation requires our staff members to be gone for a long time in another prefecture on a study tour. It's a bit difficult for our hotel. However, we aim for our hotel to find what other hotels do not have. We have many strong points that are highly valued by our guests. We work on consistently maintaining that. We also highly prioritise safety and comfort. We will improve those places where we must improve, Kaizen. As much as possible, we do our best to ensure our guests leave us with a simple, but happy, 'Thank You' as part of our days work."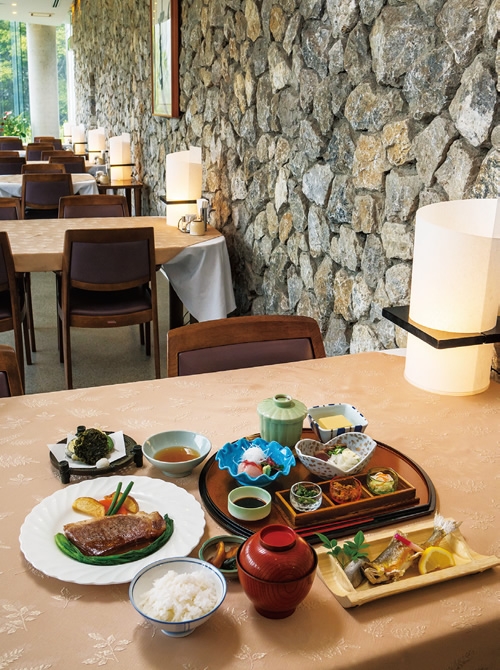 Restaurant Hoshi No Sato's [Shimanto Beef – Kaiseki] 6,480 JPY / person.
Great taste and flavour for one person to savour.
This Shimanto Beef Steak is Superb!
On the day of the interview, I had ordered the [Shimanto Beef – Kaiseki]. If booked ahead, you can enjoy the meal at the restaurant without staying at the hotel. Although we had thought that the meal would be continuous meat dishes, I was pleasantly surprised to see many great local Shimanto ingredients. Chef, Teruaki Nonami, explains.
"I aim for the flavour of the beef to be as fresh and as true as possible. I really consider this exquisite beef. I really recommend it. This kaiseki is delivered to you when each course is ready, to ensure the dish is always warm. Today's selection starts with the Tamago-doufu (Egg Tofu), a Selection of Starters, then Catfish Sashimi, our local Salt Grilled Ayu, before a warm Chawanmushi (savoury steamed egg custard with chicken). After that selection, we then continue with the main course, Shimanto Beef Steak, Katsuo Tataki (Seared Katsuo), and Tempura. The main dishes are served with great local rice before finally closing with dessert. Because we are in Kochi, there is Katsuo Tataki.
Other than that, I design and build my courses based on the local Shimanto River ingredients and what is in season. The flavours are also not adjusted and are simply cooked, to ensure the ingredients stand out when our guests taste them."
The vegetables are sourced from the local farmers and the rice taken from the Omiya Region of Shimanto City. Fresh Ayu and Catfish are caught from the Shimanto River. Finally the rare Shimanto Beef, bred right next to the Shimanto River and with a yearly herd of only 70 limited black wagyu cattle. The portions are so generous, that I joked with my cameraman about sharing the food. I am sure the taste of the food will be even more delicious when you are enjoying your time staying a night. The [Shimanto Beef – Premium Sirloin] costing 3,400 JPY/meal is also available and doesn't require any prior booking.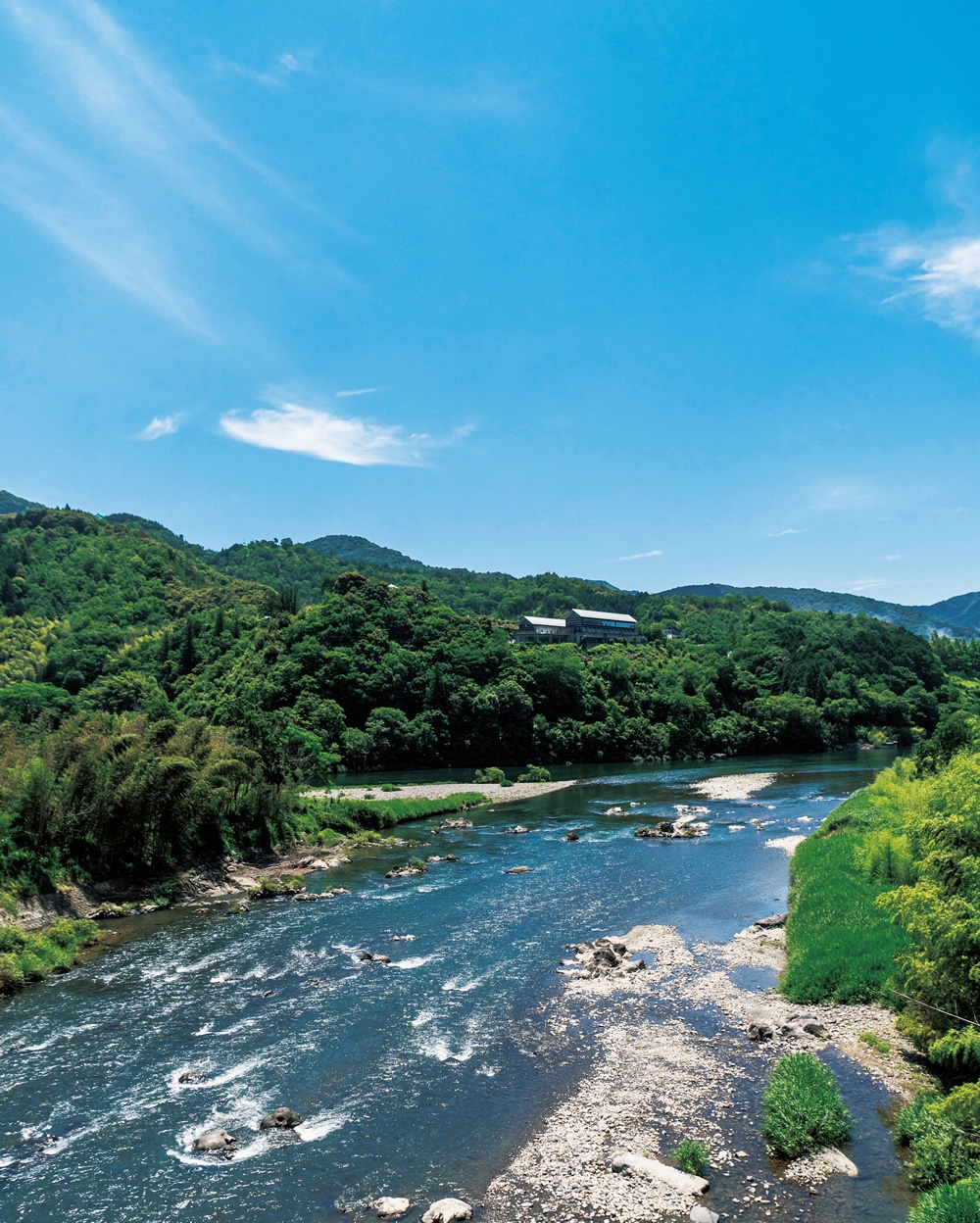 Taking a moment to relax and think.
Over 80% of the Seira Shimanto's guests are from outside Shikoku and mainly come from Tokyo, Hyogo and Osaka prefectures. During the spring to autumn months, the Shimanto River is filled with families visiting for activities with their children, whereas from late autumn to winter, the guests are mainly couples over 50 years of age that are coming to relax. The Seira Shimanto has 14 cosy rooms and a great Onsen bath for their guests to relax and let time go by slowly whilst taking in the great view of the Shimanto River.
"Our guests either are looking for a great time with activities throughout the day on the River or are here to relax and slow down. Every guest has their way of enjoying things and we will do our best to ensure that our guests are fully enjoying themselves. Even if we do the same thing again, Yesterday's best is not enough for tomorrow. We need to keep evolving and improving as a hotel. We will keep the greatly valued and learn to improve."
The spacious lounge truly was a great place to sit, relax, read a book or think, or maybe perhaps take in the spectacular view of the Shimanto River. Nothing complicated, just the simple and of fine quality. A place to forget your busy days and taste your special time.
Hotel Seira Shimanto
1100 Nishitosa Mochii, Shimanto City
TEL: 0880-52-2225
10,200 JPY / per person, per night two meals.
http://www.seirashimanto.com/
Onsen Bath
Operating times
Weekdays from 7:00 AM to 8:30 AM & 4PM to 9:30 PM
Saturday, Sundays and Public Holidays from 11:00 AM to 3:30 PM
Adults 800 JPY Elementary Students or younger 400 JPY
Restaurant Hoshi-no-Sato
Open from 11:30 AM to 2 PM (Last Order) and 6 PM to 8:15 PM (Last Order)
.
.
.
Must go places in Nishitosa
Spots to enjoy Nishitosa together.
Shimanto – Kawa no Eki [ Canoe House ]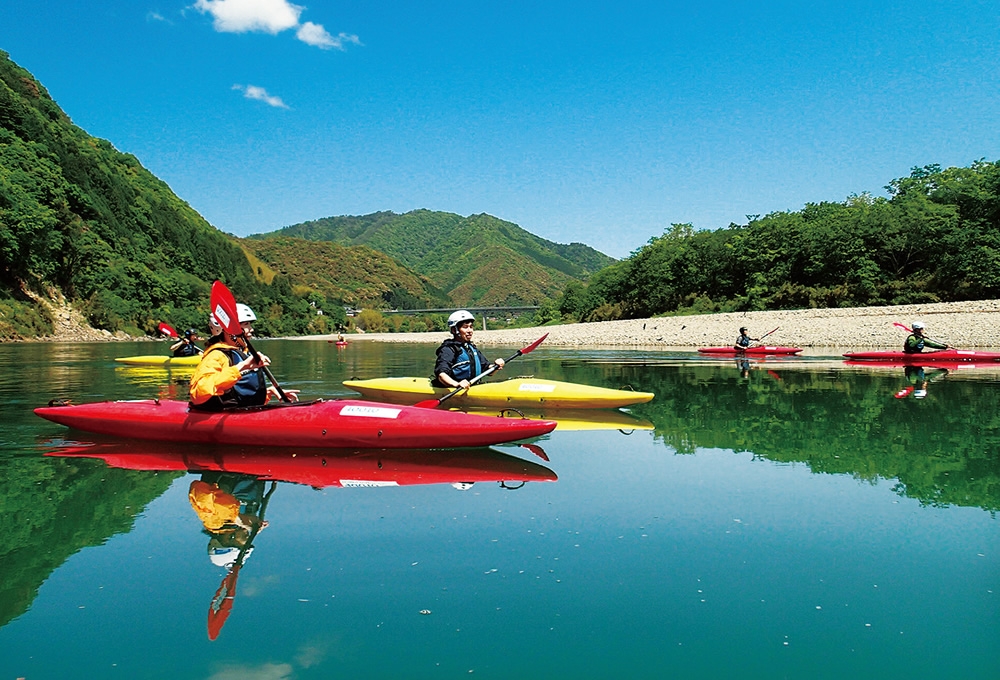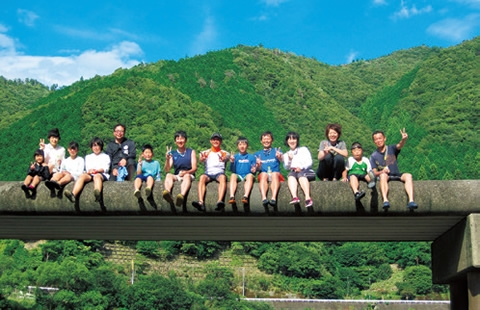 Just a short 5 min walk from the Hotel Seira Shimanto. Here you can rent Canoes, book family Rafting experiences, Rent Bicycles and other activities. The Shimanto River's Basecamp to outdoor activities.
Photo courtesy of Shimanto – Kawa no Eki Canoe House.
Shimanto – Kawa no Eki [ Canoe House ]
1111-11 Nishitosa Mochii
TEL: 0880-52-2121
Michi no Eki [Yotte Nishitosa]
Opened in April 2016, Michi no Eki [Yotte Nishitosa], Opens daily from 8:30 AM to 6 PM. Only closed on New Years Eve and from December to March closed on Tuesday except Public Holidays.
UP: From the second floor you can enjoy a great landscape diorama of the Shimanto River.
DOWN: Michi no Eki Manager, Daisuke Hayashi. He displays fresh locally grown vegetables on the back of his Kei (light) truck.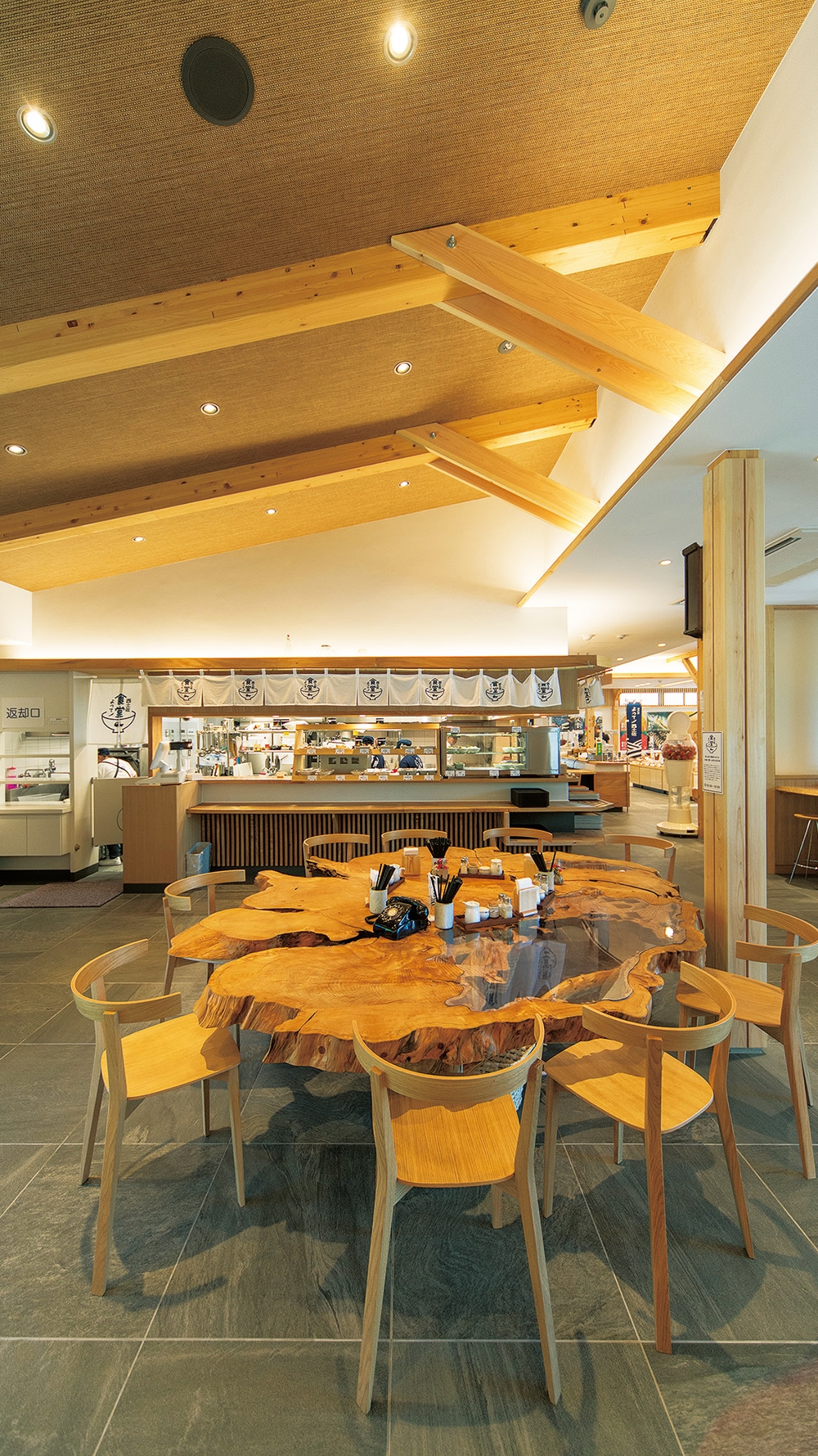 Michi no Eki [Yotte Nishitosa]
2410-3 Ekawasaki, Nishitosa
TEL: 0880-52-1398